A selection from our range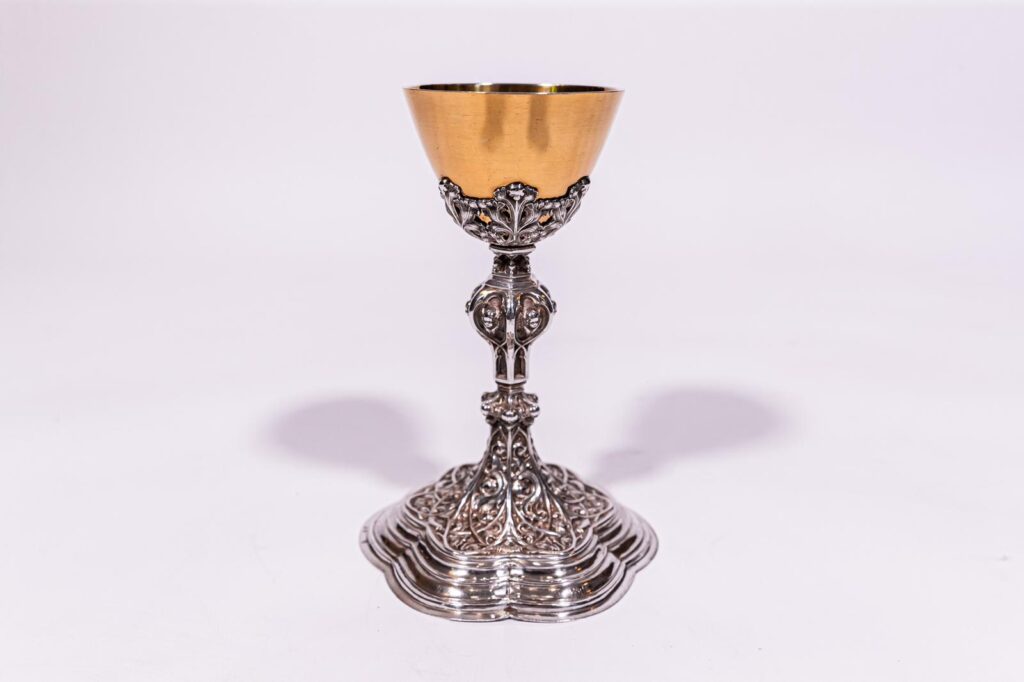 Chalice 19th century, neo-gothic, silver
Chalice 19th century Neogoth ...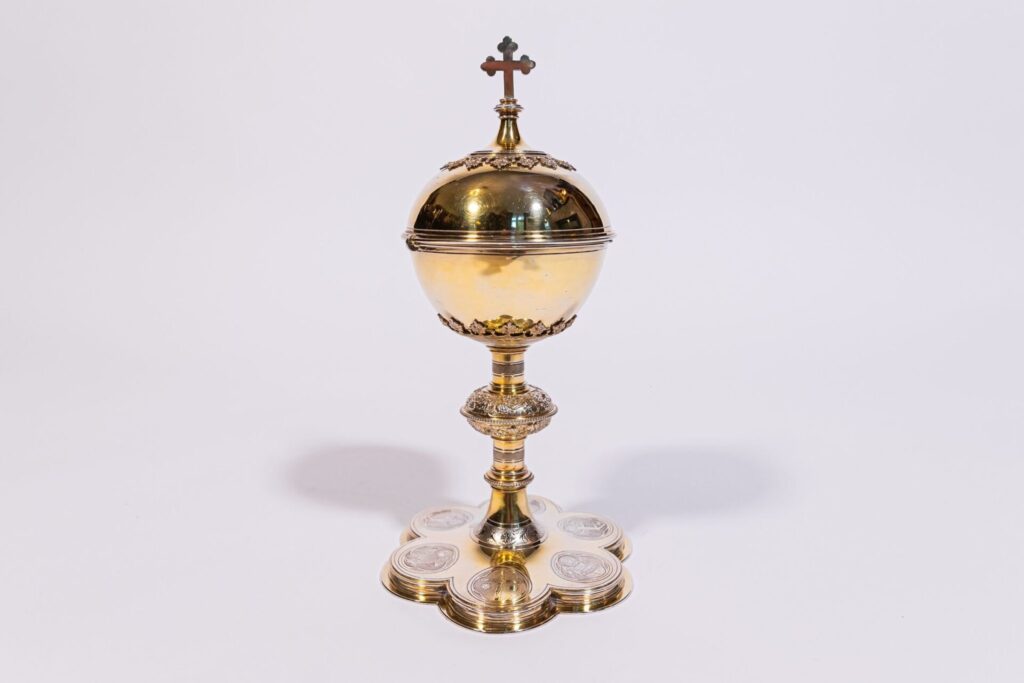 Ciborie Bruges, 19th century, J V Damme, neo-Gothic
Ciborie silver plated Neogoti ...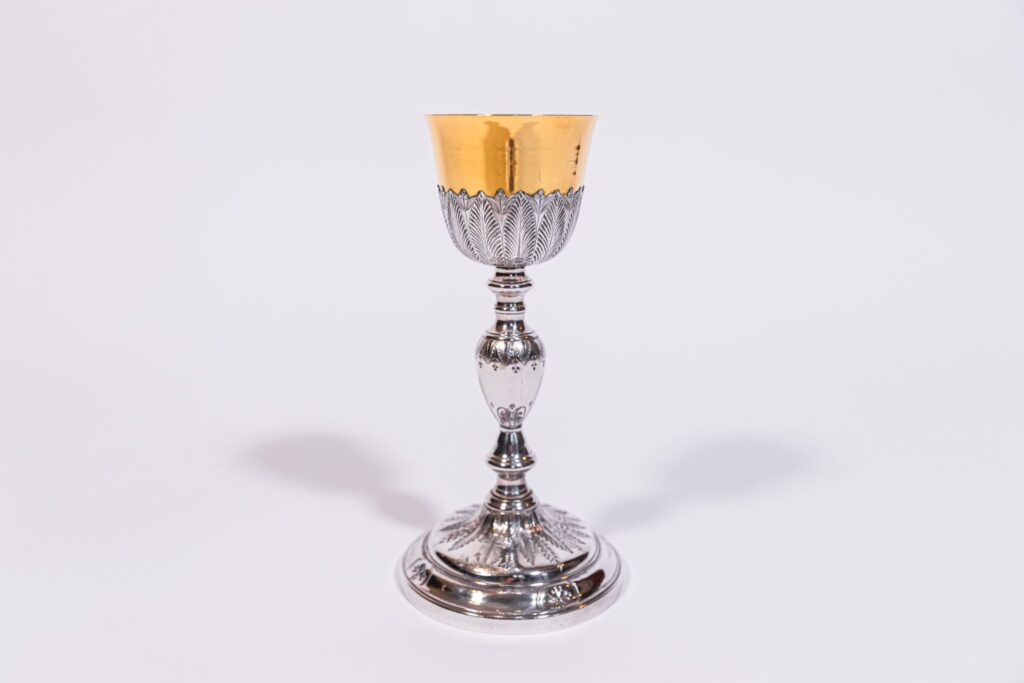 Chalice, 19th century, silver cuppa
Chalice with silver cuppa, gold-plated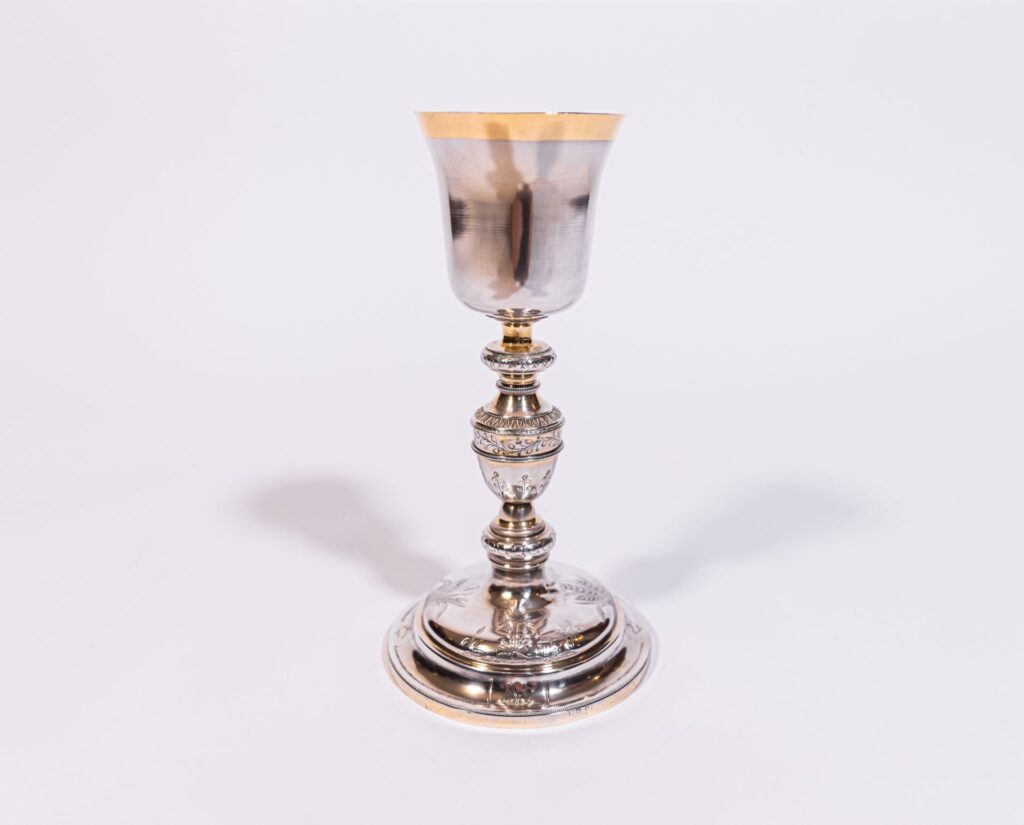 Chalice silver, France, 19th century
Full silver chalice, 19th century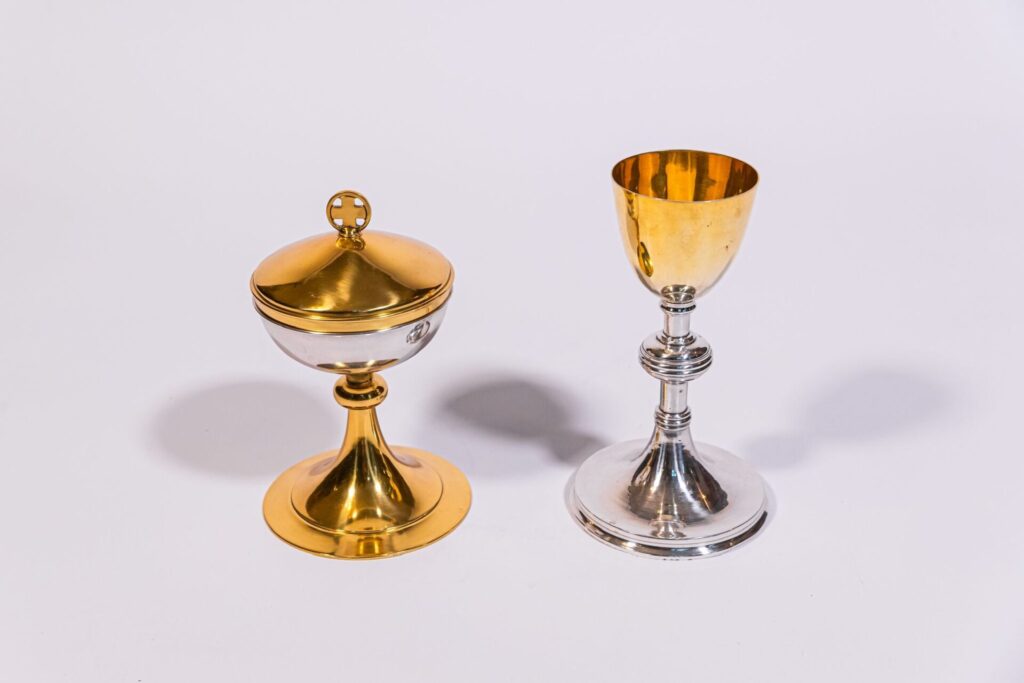 Chalice and Ciborie set, 20th century
this set was made around 1900/1910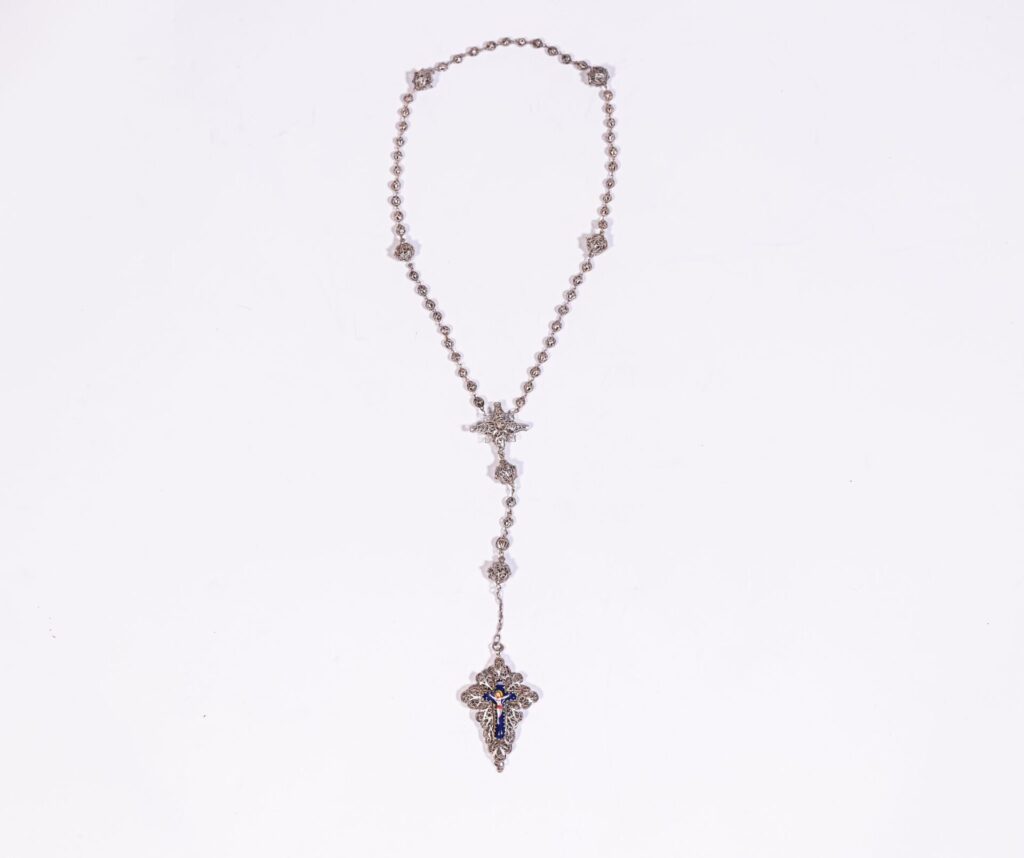 Rosary filigree, 19th century
19th century silver rosary, ingel ...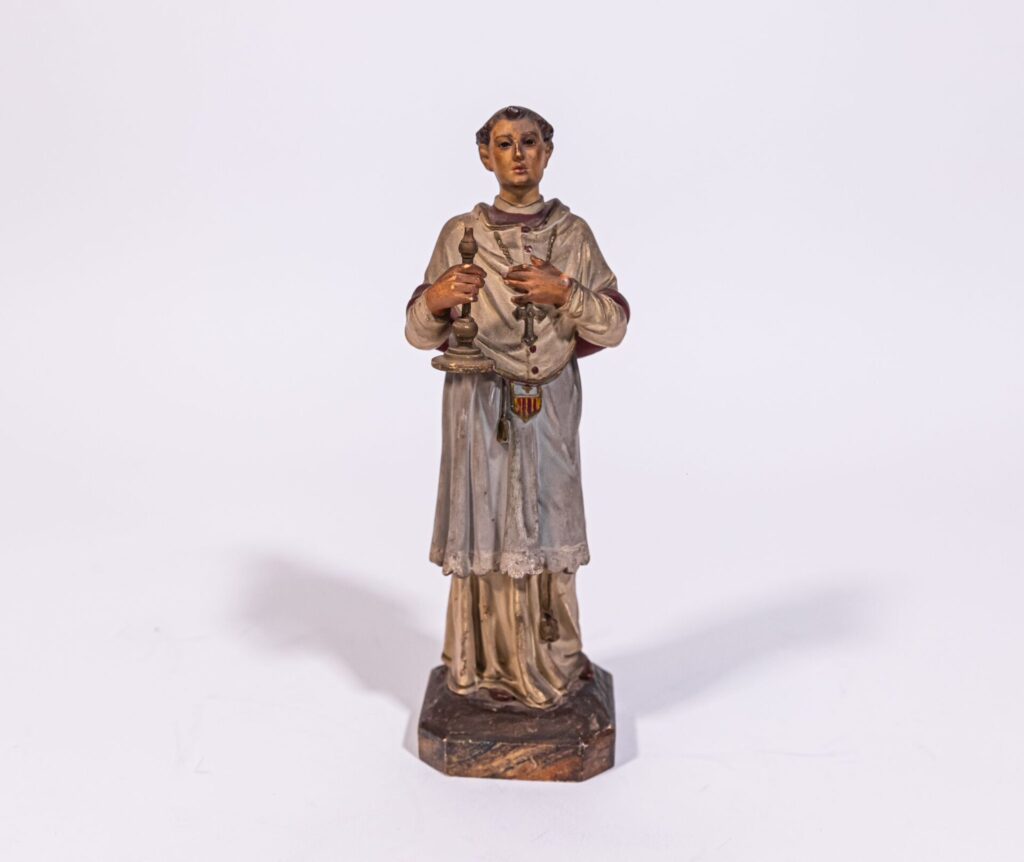 Saint Norbert, 19th century, wood
Wooden statue of a saint with a glass eye ...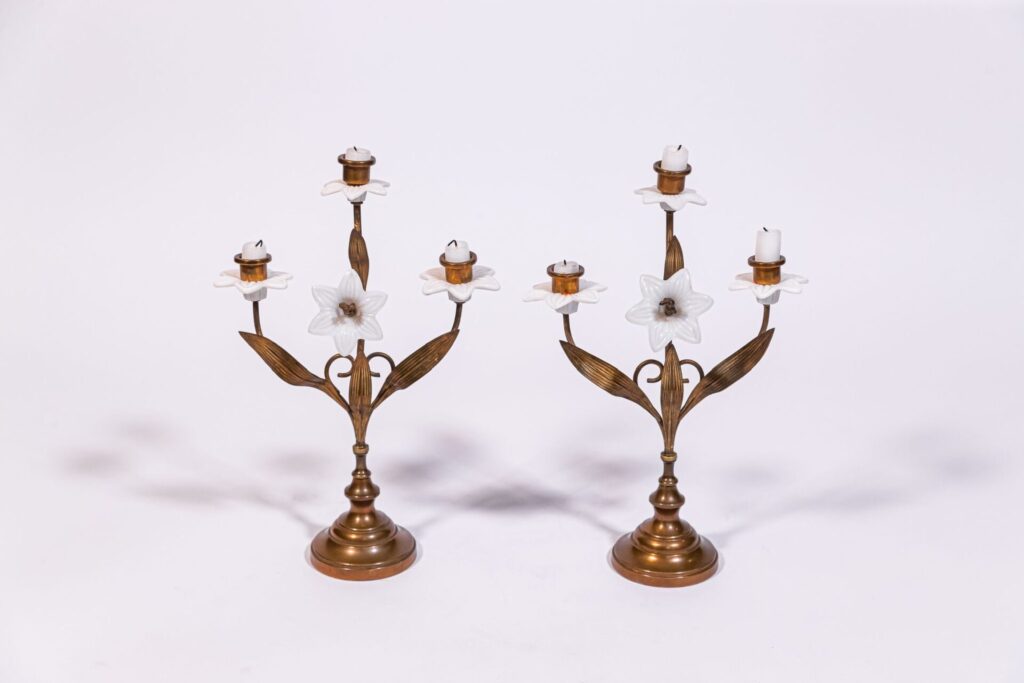 Candlesticks porcelain flowers, 19th century
Church chandeliers with floral radiance ...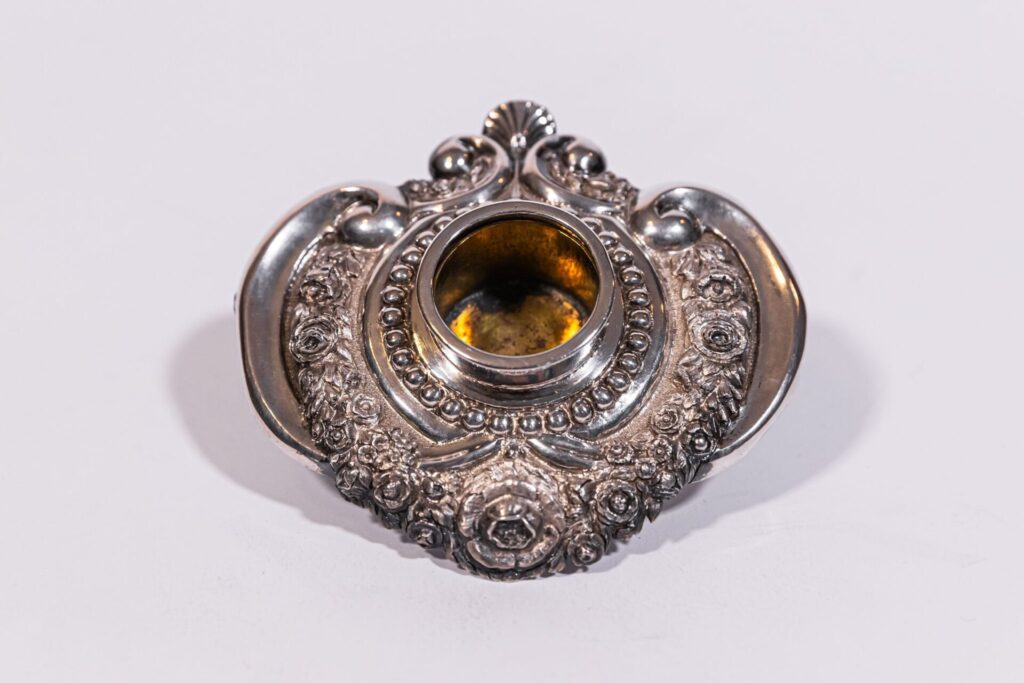 Reliquary silver, kiss relic, 19th century
Silver reliquary, to be used a ...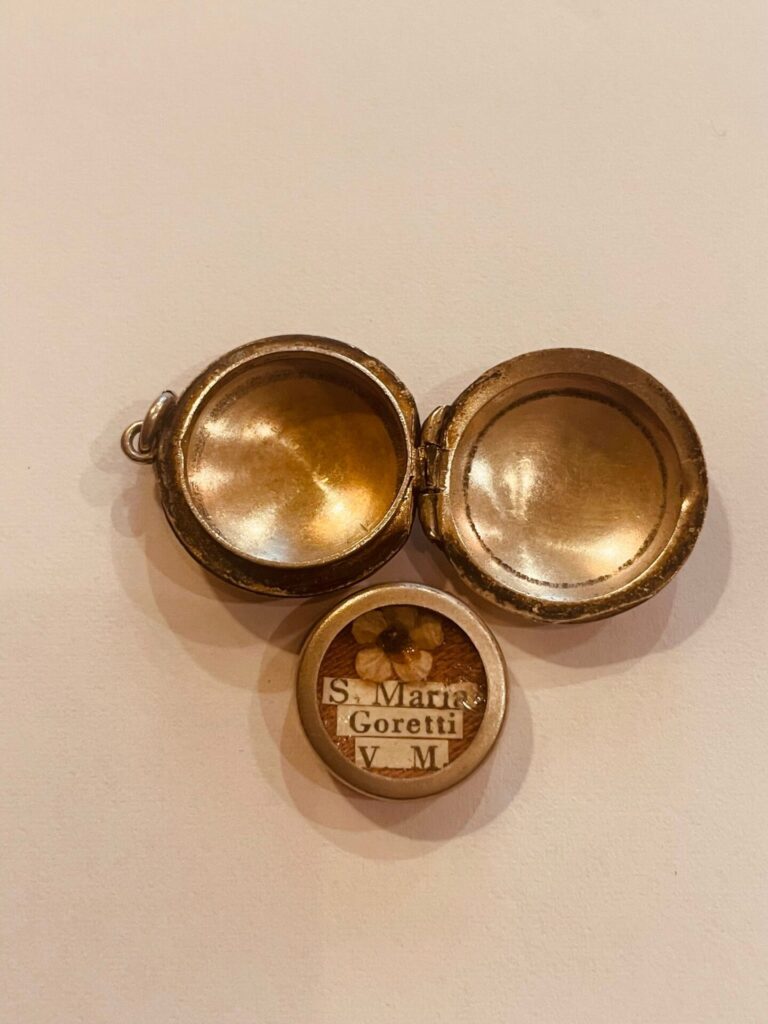 Relic Saint Maria Goretti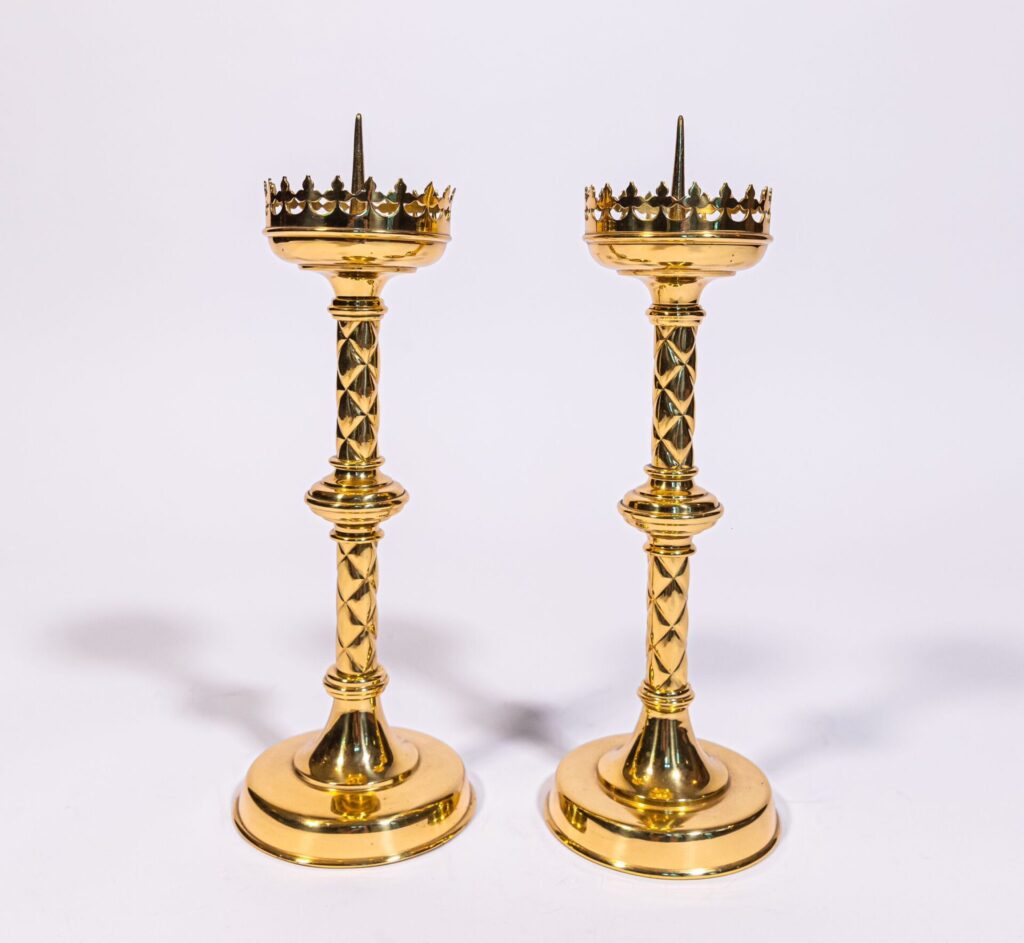 Brass church chandeliers, late 19th century ...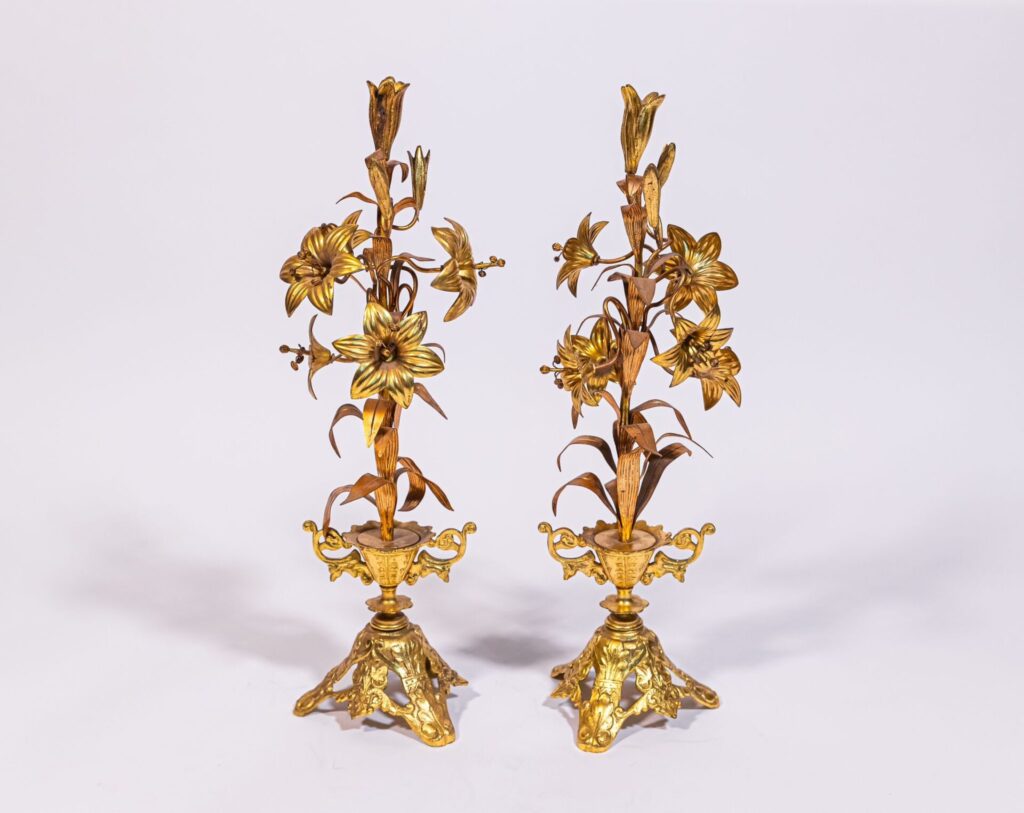 Vases with flowers, brass, 19th century, altar
Altar decoration, brass 19th ...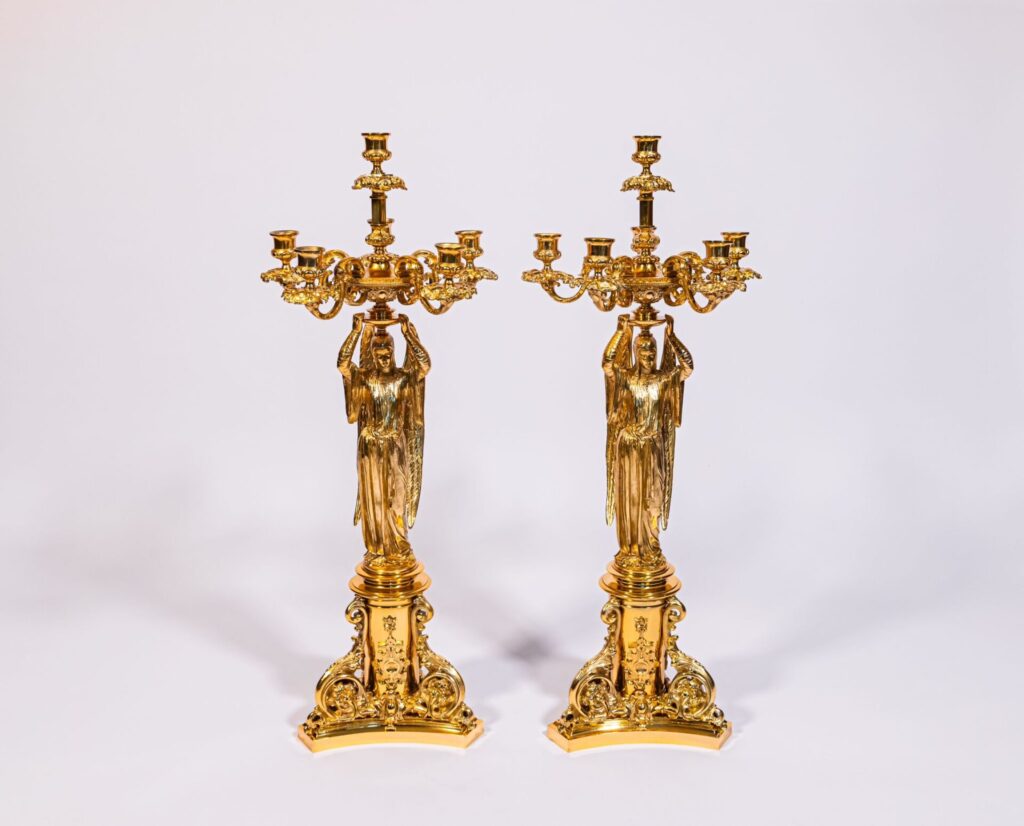 Candelabra Angels, 19th century, bronze
Bronze candlesticks, beautiful details ...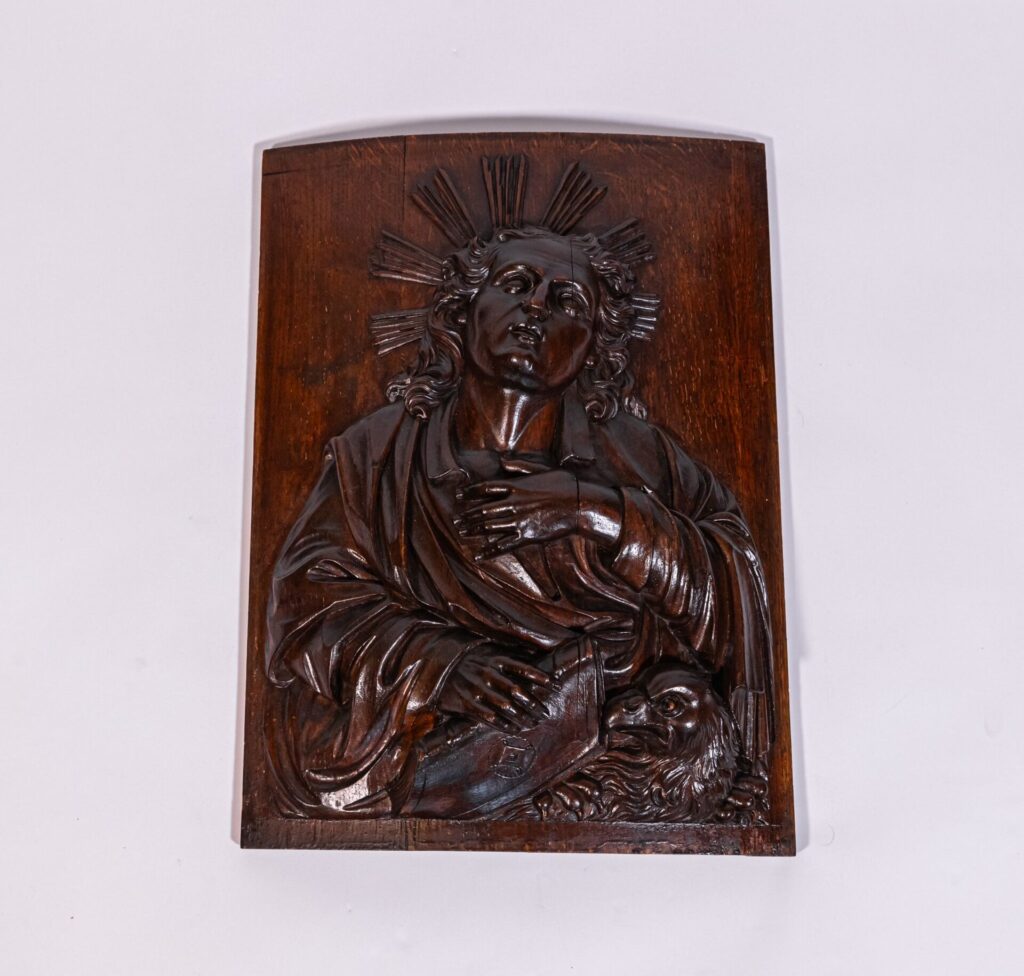 Woodcarving evangelist John, 19th century
Wood carving, evangelist John ...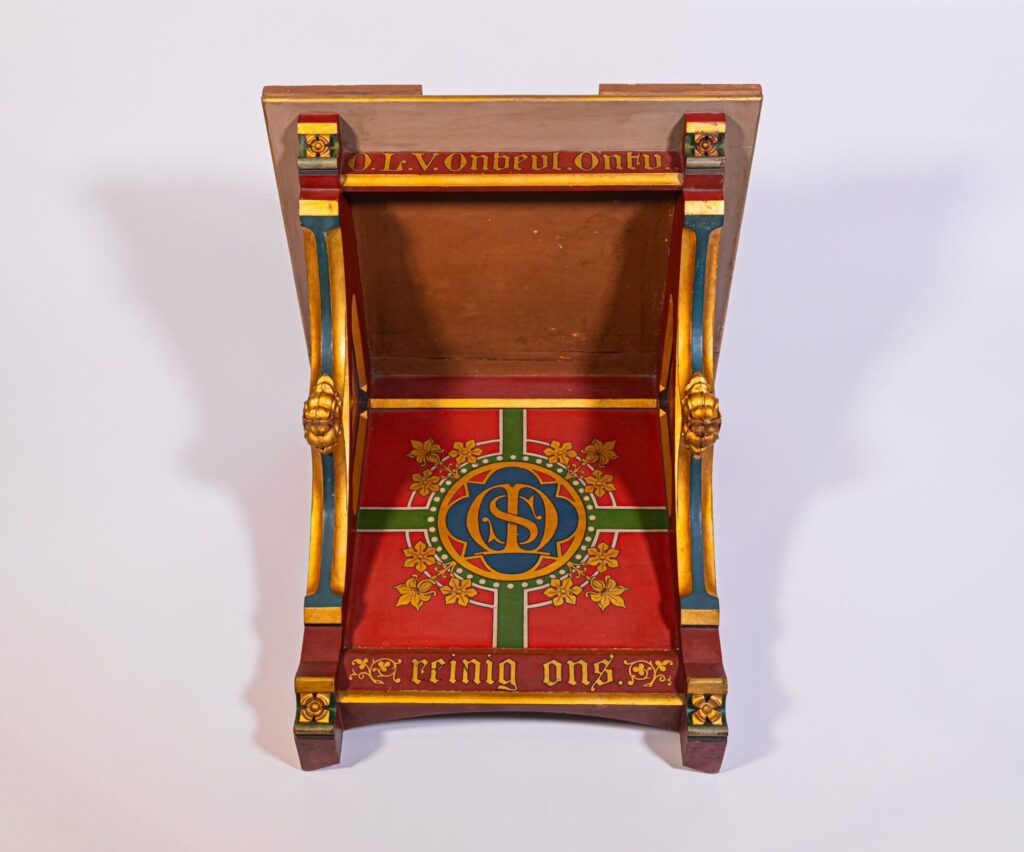 Console neo-Gothic, original polychromy
Neo-Gothic console 19th century
Procession Chapel, 19th century
Procession Chapel suitable for a kru ...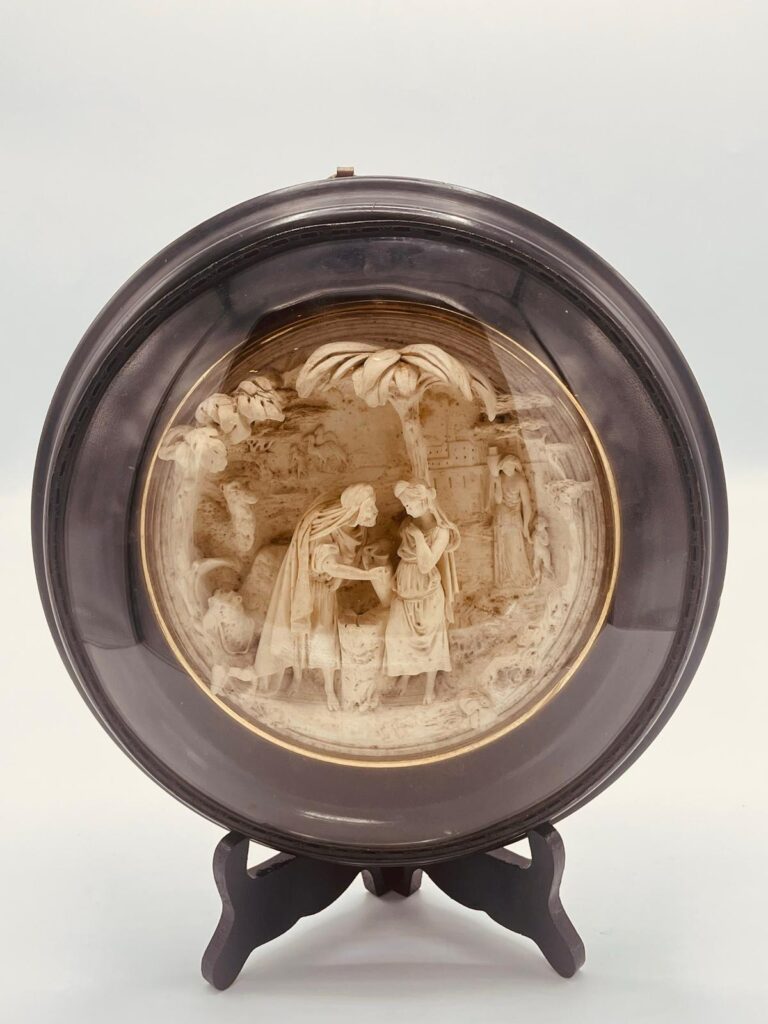 Meerschaum Relief, pipe Earth, 19th century
Meerschaum relief, pipe Earth ...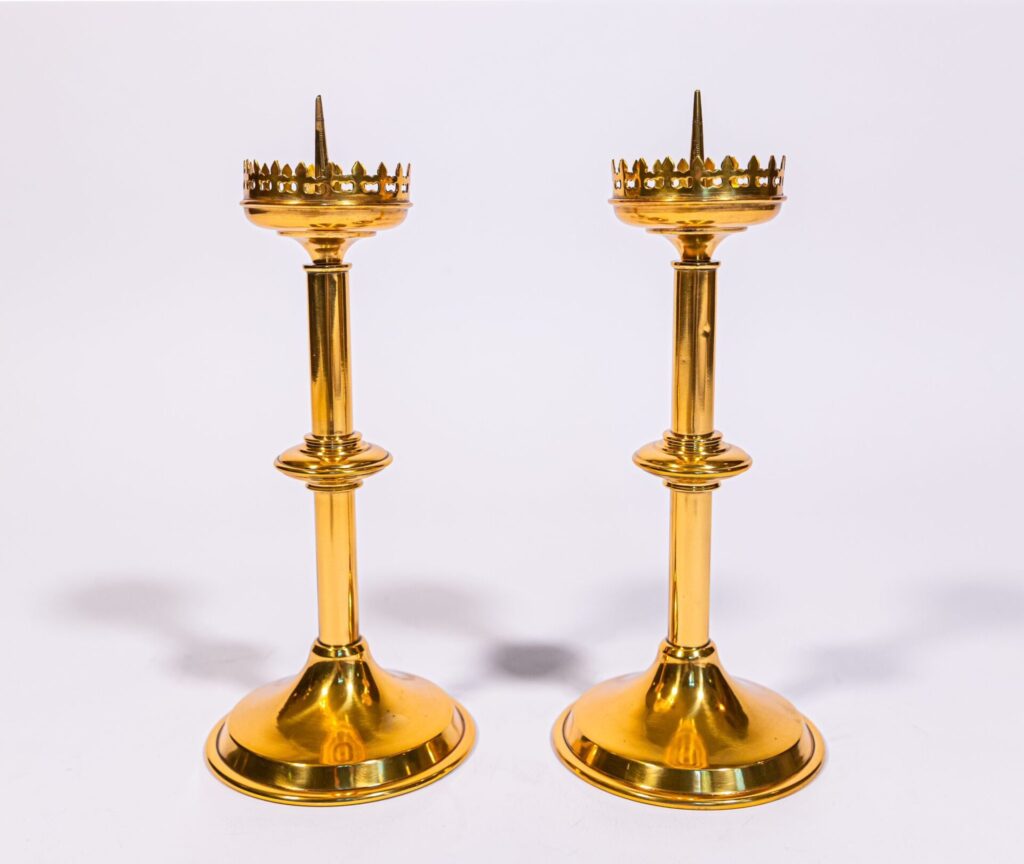 Candelabra, 19th century, brass, neo-Gothic
Brass church chandeliers Neogoth ...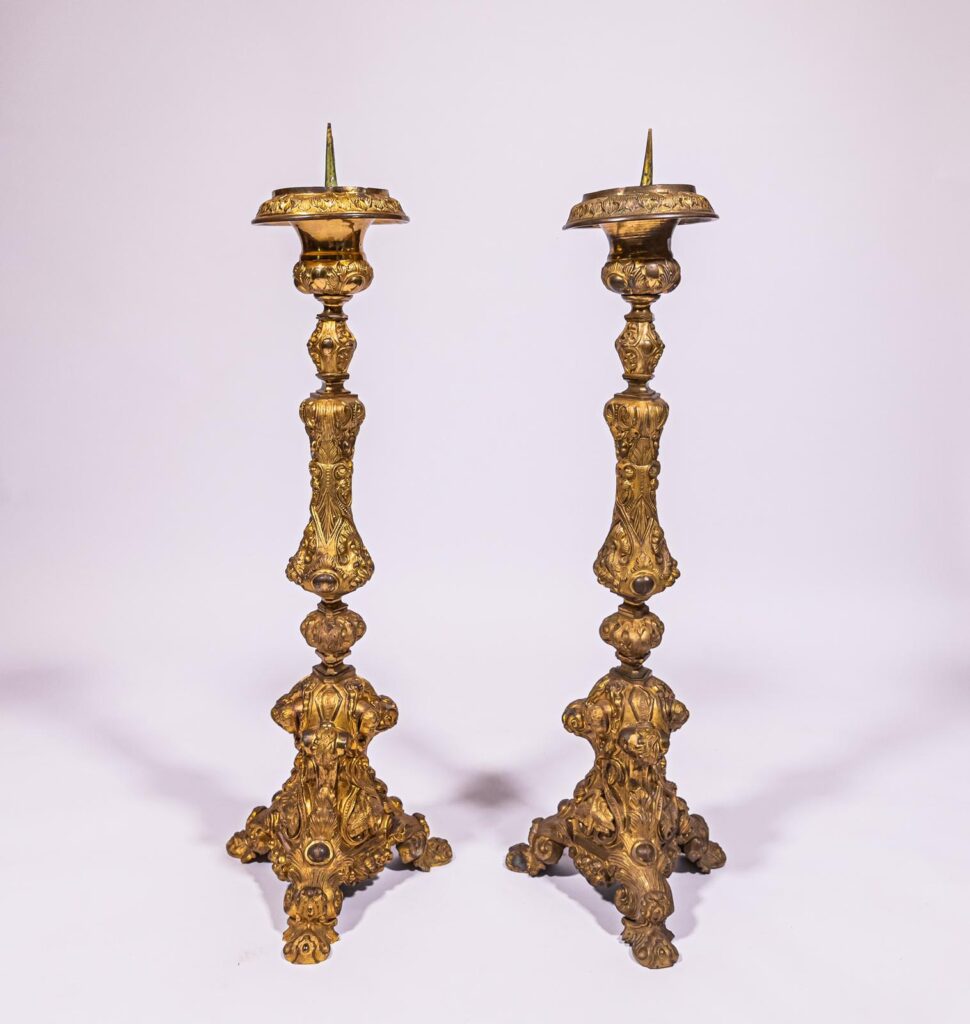 Neo-Baroque church chandelier. 19th century
Neo-baroque chandeliers, original gilding ...